Careers in Anthropology

Archaeological Fieldwork Opportunities
Jobs in Contract Archaeology
California Contract Archaeology

At Applied EarthWorks, we are committed to effective and affordable cultural resources management strategies that make it possible to achieve progress and preservation… together. Fresno

Since 1973 Archaeological Resource Service has provided input on municipal and county general plan elements, assessments of archaeological sensitivity, cultural resource assessment, and general consultation on regional modeling of cultural resource distribution and function. Petaluma


Archeo-Tec is a contracting firm of full-time archaeologists, concentrating on cultural resource management work.


ASM Affiliates, Inc. is certified Small Business Enterprise specializing in archaeological and historical studies for compliance with local, state, and federal environmental requirements.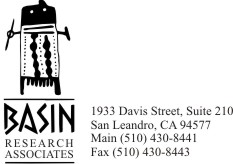 BASIN's staff of CRM professionals and support personnel have the regulatory, statutory and practical experience as well as the scientific knowledge necessary to guide our clients in making project development and management decisions. The in-house staff is supplemented by our long-term working relationships with architectural historians, soil scientists, paleontologists, and other discipline specialists responsive to the varied needs of historic preservation projects. Our staff and consultants are committed to developing creative and innovative problem solving approaches to assist our clients in achieving their project objectives in multi-disciplinary and multi-agency regulatory environments.

Cogstone Resource Management Inc. is a small woman-owned business specializing in cultural resources consulting.

Since 1979, Far Western Anthropological Research Group has worked in partnership with both the environmental resource community and government agencies and is recognized as one of the leading cultural resource consulting firms in the western United States.

Garcia and Associates is a natural and cultural resources consulting firm specializing in cultural resources compliance, state-of-the-art aquatic and terrestrial ecology, and natural resources policy and planning.

Pacific Legacy's mission is to provide cultural resource management services that meet the highest professional standards for the public benefit.

RECON's cultural resources group conducts all levels of archaeological investigations for local, state, and federal projects.

We offer diverse services in archaeology, anthropology, history, and historic architecture. SRI specializes in applied research, and we focus on practical solutions to cultural esource management issues, balancing economic development with mandates to preserve the past. Our clients include the private and public sectors. We serve developers, planners, architectural firms, public agencies, and federal land managers. Each project is tailored specifically to meet the client's requirements. SRI's experienced and knowledgeable staff guides our clients through the cultural resource management process with ease and proficiency, ensuring that their projects are completed on time, within budget, and without costly delays.

We are a company of scientists and planners who specialize in natural and cultural resource management, environmental science, management, planning and regulatory compliance. We have worked for every sector of the client spectrum, from private industry to the Federal government, assisting both the regulators and the regulated. We take our client's perspective in every case, and we live by our motto of "Sound Science. Creative Solutions." Our cultural resource program has become one of the largest private contract archaeology programs in the country.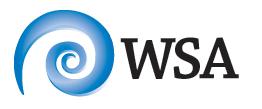 William Self Associates, Inc. (WSA) was established in 1988. With Corporate registration in California, Arizona, Texas, and Utah, it is one of the most respected full-service cultural resource management firms in the U.S., covering all aspects of the discipline including historic and prehistoric archaeology, architectural history, and maritime archaeology/remote sensing. With offices in northern California, southern Arizona, central Texas, and southern Utah, WSA conducts work throughout the Pacific, Southwest, Southern and Intermountain Regions of the U.S.
Internships




Cinncinati Museum Center



Field Museum of Natural History, Chicago

Smithsonian Institution